Recording for the webinar
Quality Assessment for Nature-Based Climate Protection Projects
Recording for Tuesday, October 17, 2023, from 4:00 PM to 5:00 PM.

Tree.ly Webinar
AGENDA
Tue, October 17, 2023
04:00 PM - 05:00 PM
Welcome: David Steinmetz (Callirius) & Christian Lutz (Tree.ly)
Climate Strategies for Businesses
a. 3 Reasons for Nature-Based Solutions
b. The Callirius Quality Framework
c. Due Diligence Process & Reports
Forest Climate Protection Projects
a. Methodology & Stakeholders
b. Action Steps for Businesses
c. Transition to the Contribution Model
Q&A

For further registration details and webinar agenda, please feel free to reach out to us via email: hello@tree.ly
We look forward to your participation!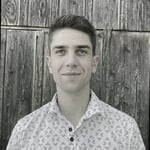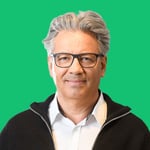 Speaker
David Steinmetz
David Steinmetz is a Natural Climate Solutions Specialist at Callirius AG. In his master's thesis, he explored the developments and prospects in market-based climate protection. With his solid expertise and passion for environmental conservation, David Steinmetz contributes to the development and implementation of innovative solutions for addressing the climate crisis.

David Steinmetz on LinkedIn



Speaker
Christian Lutz
Christian Lutz, COO & Co-Founder of Tree.ly, holding a Harvard OPM and a degree in Industrial Engineering, combines his entrepreneurial expertise in the fields of databases, online communities, and digitalization with his passions for skiing, mountaineering, water sports, and cooking.
Christian Lutz
on LinkedIn